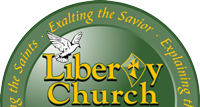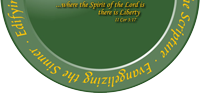 Our History
---
The vision of The Liberty Church was birthed through the vessel of Lawrence Gene Vaughn, Sr. During this time, God began to deal with Pastor Vaughn in the area of developing a ministry where people could break out of the traps of tradition and the rut of ritualism. After much prayer and consideration, Pastor Vaughn yielded to God's call and The Liberty Church was officially organized October 8, 2000.
Our first service was held as the Kleeman Community Center on Cunningham Lane in Clarksville, TN. There were about sixty 60) people in attendance for the first service and almost all of them united with The Liberty Church that Sunday. Under the leadership of Pastor Vaughn, disciples were made and the membership continued to grow. During the embryonic years, we worshipped in many places including: The Clement Auditorium on the campus of Austin Peay State University and The Crow Community Center.
In our third year, by God's Grace, The Liberty Church was able to acquire 12 acres of land (1500 N. Liberty Church Road), which was paid off in 24 months. This land will be used for future ministry purposes. During this tenure, The Liberty Church also acquired a 19,000 square foot worship facility that includes: 350-seat sanctuary, fellowship and dining hall, full kitchen, full nursery, chapel, administrative wing and a host of classrooms and meeting rooms.
In April 2012, God called Terrence Chandler-Harrison as the 2nd Pastor of The Liberty Church. "Pastor T" (as he is affectionally called) has brought a fresh atmosphere to The Liberty Church. Pastor T's unique ability to fuse complex theological discourse with relevant application has attracted many people from all walks of life. Under Pastor T's leadership, sanctuary renovations have been completed and technology has been upgraded. The Liberty Church was also able to purchase its first 15-passenger bus. Additionally, several outreach ministries have been implemented which include: F.U.E.L. program which feeds 25 children each weekend; Room In The Inn, which feeds and houses displaced and homeless individuals, for at least two weekends out of each month during the months of October through March; Back To School Block Party, which offers free hairstyling services and gives away 100 backpacks filled with school supplies to children annually. Drive Thru Prayer was also established in order to reach the community outside of the church walls. With these efforts and by God's Grace, hundreds of souls have come to know Christ and have united with The Liberty Church.
We believe that our History is still being made. The Liberty Church's story is still being written as we press towards the mark for the prize of the high calling of God in Christ Jesus. The Liberty Church presently stands as a community of believers that freely share the love of Jesus in order to empower people to embrace freedom in Christ Jesus.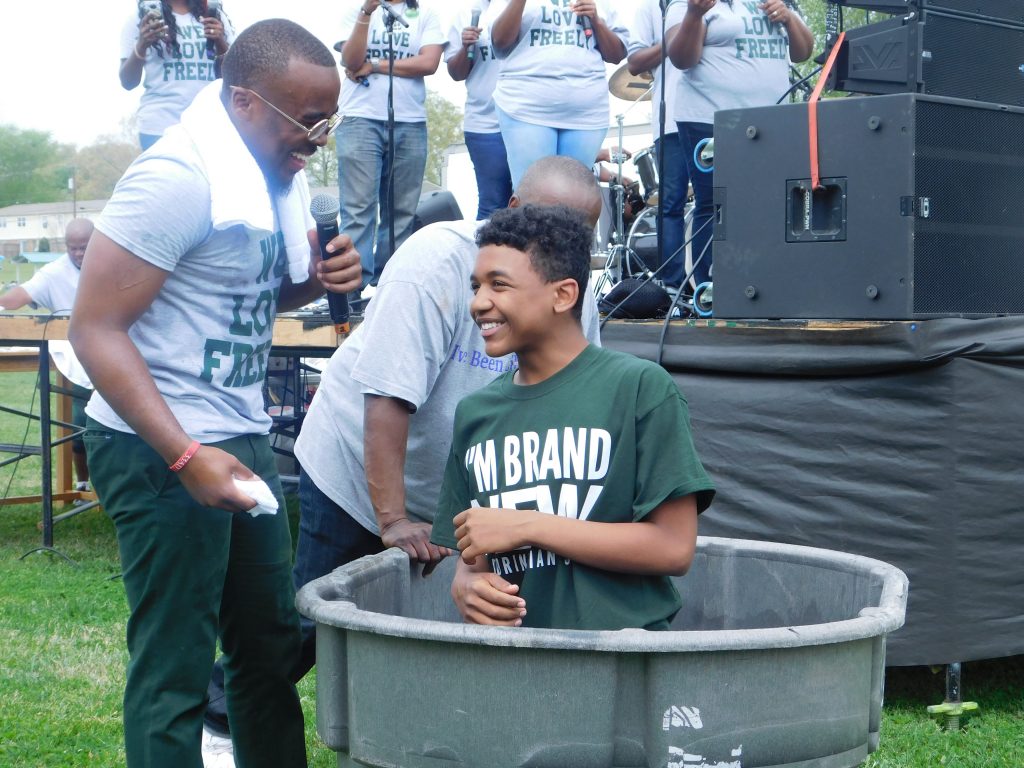 OUR MISSION
The Liberty Church exists to:
Exalt the Savior

(We Love Jesus)

Explain the Scripture

(We Love The Bible)

Evangelize the Sinner

(We Love People)

Edify the Saints

(We Love Our Community)
OUR VISION
We are the community of believers that freely share the love of Jesus in order to empower people to embrace freedom in Christ.
OUR MOTTO
"We love freely"
OUR SCRIPTURE
"…where the Spirit of The Lord is, there is LIBERTY"
—II Corinthians 3:17
...all done in the Spirit of Excellence
LOVE
We love freely.
Love is the number one ethic that Jesus taught and lived. Without love, nothing is possible. It is our job to extend the same unconditional love that God shows us to everyone in the world.
PRAYER
We pray.
Prayer is a vital part of the Christian life. We learn from Jesus that our lives are effective, influential and stable when they are engulfed in prayer. Therefore, prayer is not secondary; prayer is primary.
WORSHIP
We worship freely in spirit and in truth.
Our worship is a lifestyle—it is expressed in the sanctuary and in the streets.
Community
We fellowship.
We are intentionally relational and create genuine community for all of humanity. We know that societies and structures have a way of leaving people out. Therefore, we are a family that is All-inclusive. Anyone from anywhere can come anyway they please to encounter Liberty through Jesus Christ.
SERVICE
We serve.
Every member is a minister of service. We express our love for people by serving people. We serve with hopes of setting people free from physical, societal, educational, financial, institutional and religious constraints, remembering that whoever the Son sets free he or she is free indeed.
EDUCATION
We educate.
We are students of The Bible and we are a community that values, supports and promotes education. We believe that we are more effective and better equipped when we educate ourselves.
TRANSPARENCY
We are honest and open.
We are honest and open. Transparency helps to foster healing. We are transparent with God, with ourselves and with each other.