Love Through Service
Outreach
We express our love for God and our love for people by serving people. There are two major ways you can help serve at The Liberty Church: The F.U.E.L. Program and The Room In The Inn.
Did you know that each Friday, over 1,200 children in the Clarksville-Montgomery County School District go home and do not receive a solid meal again until returning to school on Monday morning? That's correct: over 1,200 children in our community may go for up to 67 hours with no food every week. This must end…
The Liberty Church is doing our part to help combat hunger among our youth and children by participating in the F.U.E.L. program in Montgomery County. The F.U.E.L. program is a food subsidization program that places food directly in the backpacks of these children every Friday afternoon. With your help, The Liberty Church provides weekend food for over 50 students at Byrns Darden Elementary, located right next door to our building. Once a month, volunteers from Liberty Church take food supplies to the school to assure that children in need do not go hungry over the weekend.
Suggested Food Items
Breakfast Items:Pop Items, Crackers, Small box of Cereal, Breakfast Tarts, Granola Bars, and Cereal Bars
Fruit Items: Apple Sauce, Fruit Cups, and Raisins
Juice: 100% Juice Boxes
Protein Items: Tuna in a pouch, Nuts in a pouch, Peanut Butter Snack, and Beef Jerky
Snacks: Chips (Individual bags) and Handi-Snacks
Dairy: Pudding Cups
Cheese Items: Cheese Crackers and Cheese/Dippin' Sticks
Fruit Snacks: Fruit Roll Ups and Fruit Twister
All food donations must be in non-metal containers and must not require cooking or refrigeration
There are many ways to get involved with the F.U.E.L program.
One is to bring donations of food to the church each week. By donating non-perishable foods following the guidelines below, you will significantly help in this endeavor. Monetary gifts are also welcomed. Another way you can assist is by helping fill the bags once a month or volunteering to deliver the bags to Byrns Darden Elementary School once a month.
For more information about the F.U.E.L program and to talk about getting involved, please contact the CHurch Office at office@thelibertychurch.org or call us at 931.906.2141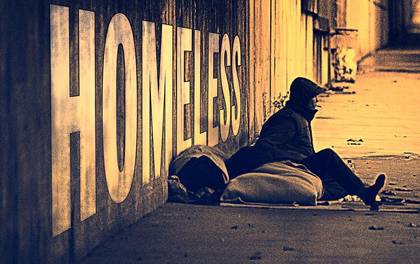 The Liberty Church is committed to providing housing for those in need during the freezing weather seasons. Through our partnership with The Room In The Inn, we are able to meet this major need. Every winter from November-March, The Liberty Church provides housing for those who are homeless or displaced. During this time, our friends are given comfortable warm shelter, hot cooked meals, and options for entertainment. This only happens with your help. For more information about how you can get involved with The Room In the Inn, contact the church at office@thelibertychurch.org or call our church office at 931.906.2141